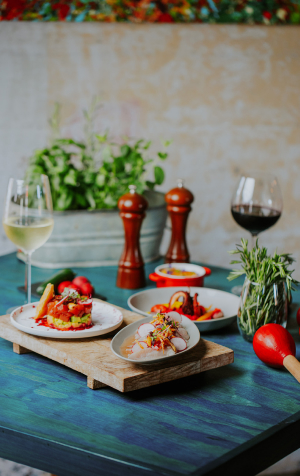 we believe that food is culture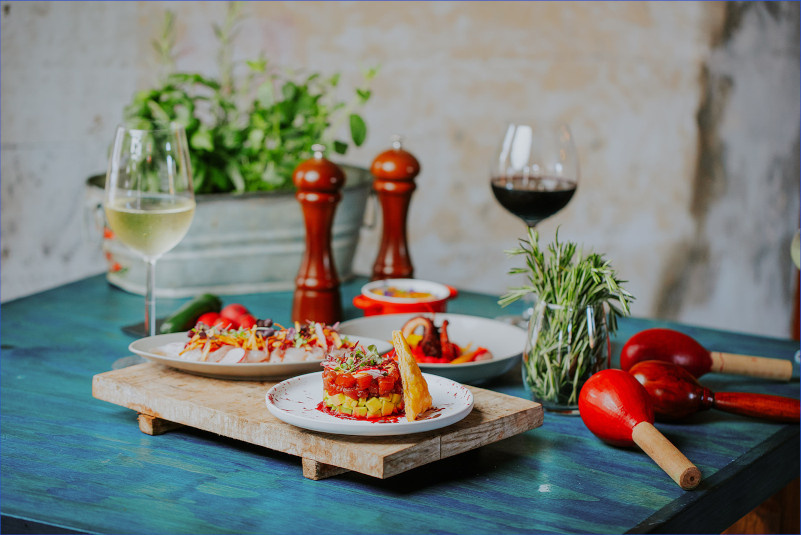 We are an authentic, family-owned, farm-to-table and sea-to-table restaurant. When you take a seat and enjoy a meal in our outdoor garden, you will be able to enjoy the flavors that are unique to the island alongside friends, family, and loved ones.
Make your reservation today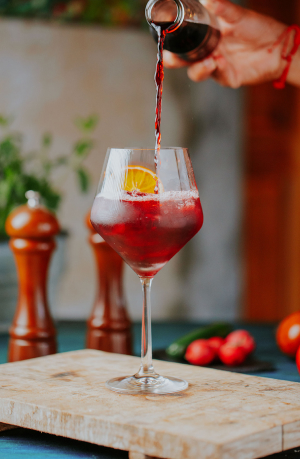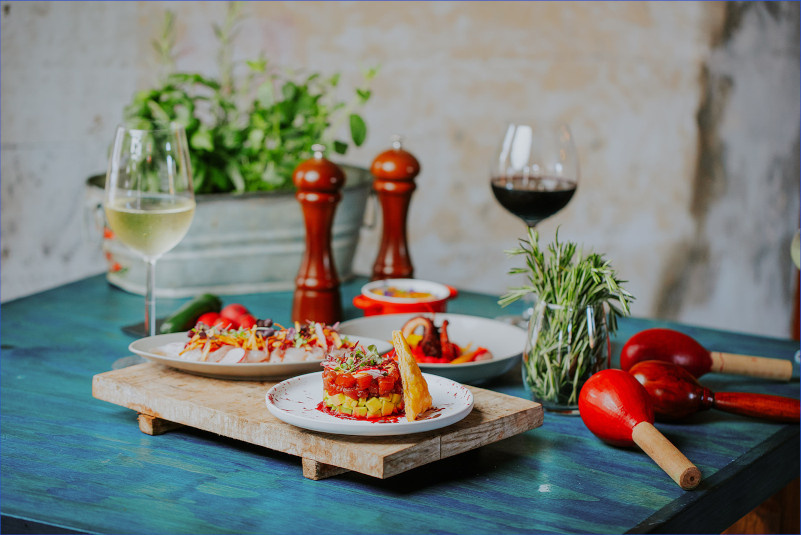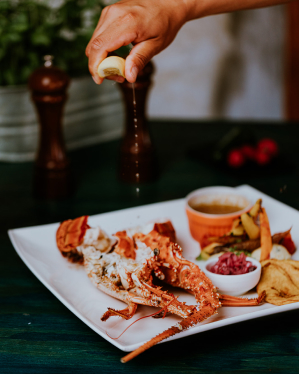 Experience Aruban food and culture
Each day brings new food, and because of that our menu is never the same. Everything here is from Aruba and for Aruba. All of the meals that we serve consist of only fresh, local ingredients. Join us for dinner and experience the culture and soul of our beautiful island.
When you take a seat at one of our tables, we invite you to enjoy a warm, elegant, and pleasant dining experience. We are many things, but we certainly are not fast-dining – and we pride ourselves on that. Every prepared dish is custom crafted with local and fresh ingredients. We put our heart into everything, and that takes time. Good food, good people, and connection should never be rushed. We ask that you savor the moments you spend at Taste My Aruba.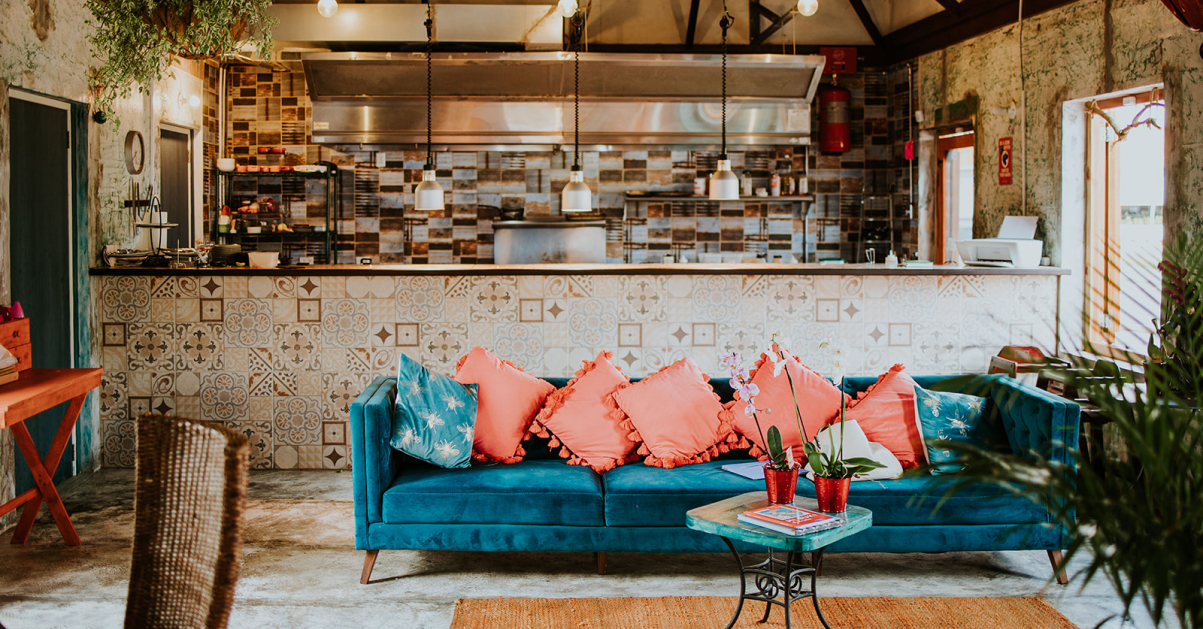 Verified
The Best of Aruba A atenção para com os clientes, a simpatia e o profissionalismo de todos os empregados e da dona bem como a decoração do restaurante e a apresentação e confeção dos pratos, confirmo que foi o melhor de muitos que fui em Aruba.
V1696NWmichaela
2022-09-20
Verified
Great food! This place has very good food and cocktails. The staff is very welcoming and accommodating. I would definitely eat here again!
Verified
Excellent food and service! Food and service were spectacular! Really amazing flavors and everything cooked to perfection. The cocktails were unbelievably fresh and delicious. Meal was superb. The atmosphere and decor were lovely. The staff were all friendly and accommodating and Sam and Shareen went above and beyond to make our experience wonderful. A very special dinner for our last night in Aruba.
Verified
Sorprendentemente fantástica, 100% recomendado. Es un lugar pintoresco y acogedor, con muy buena atención, la comida excelente: sopa de pescado, pulpo con puré mezclado con rábano de un sabor exquisito y mejillones deliciosos todo muy bien servido y del momento. Precios solidarios. Es un lugar al cual regresaremos cuando volvamos a Aruba
michaelsM7367AP
2022-09-12
Verified
Beautiful building, amazing food. Taste my Aruba is set in a beautiful historical building. The menu is built from the fresh catch they get every day. The staff was fun and friendly, especially our waitress Sam. Would recommend to anyone and will go back every year.
Verified
Taste My Aruba! Went to this restaurant with my daughter, son-in-law, and two young granddaughters,.The food was great , the service was impeccable, super friendly, and hospitable. I had the snapper, which was great, my son-in-law had filet mignon, my daughter had shrimp and pasta, kids had chicken fingers and kids pasta, both were fresh and plenty to eat. Would highly recommend this restaurant. Prices are high but not outrageous.
Verified
Incredibilmente wow? Abbiamo scelto Nathalie e il suo "taste my Aruba" come nostra penultima tappa per le cene in città. Un locale splendido, ricco di atmosfera con personale sempre disponibile e accogliente. La scelta è ricaduta sulle famose aragoste che hanno una preparazione di circa 3 giorni accompagnate da purè e verdure: spettacolari!!! Per concludere abbiamo provato una torta tipica: molto buona anche quella! Ad accompagnare il tutto mojito con menta fresca (letteralmente tagliata dalla pianta prima della preparazione). In tutto 160$ + meritata mancia! Il prezzo può sembrare alto ma la qualità della materia prima era innegabile quindi non lo abbiamo reputato "esagerato" (alla fine si tratta pur sempre di aragosta!!).Non so se ritorneremo mai ad Aruba ma, se dovesse accadere, non mancheremo di fare nuovamente tappa dalla dolce Nathalie.Andate a trovarla, non ve ne pentirete❤️
Verified
I'm Obsessed! I visited Taste My Aruba while visiting Aruba last week and had the absolute best food and service. I was so pleased by everything and highly recommend visiting this restaurant!I had the complimentary polenta sticks and I have never had polenta that I liked. They are delicious! I also had a blueberry beverage that I can't remember the name. However, that too was simply amazing! For dinner, I had pumpkin ravioli that was fantastic. For dessert, I had caramel gelato that was very impressive! The staff made me feel like family. I love it here and can't want to return!
Verified
Happy to say this is one of our favorite places to eat. We just love the ambience. Small but sophisticated in its own way. It reminds me of some restaurants in Europe and Greece. The food was so fresh and done to perfection. Presented very well . Staff was engaging and really pleasant.Again one of our goto places. Decor was the best.